Smart Digital Marketing Strategy
waves of new business using smart online strategies.
Learn More
Get Started
Optimize Your Business Today!
Kickstart your marketing with 4 free training lessons
"A strategy is a framework for making decisions about how you will play the game of business."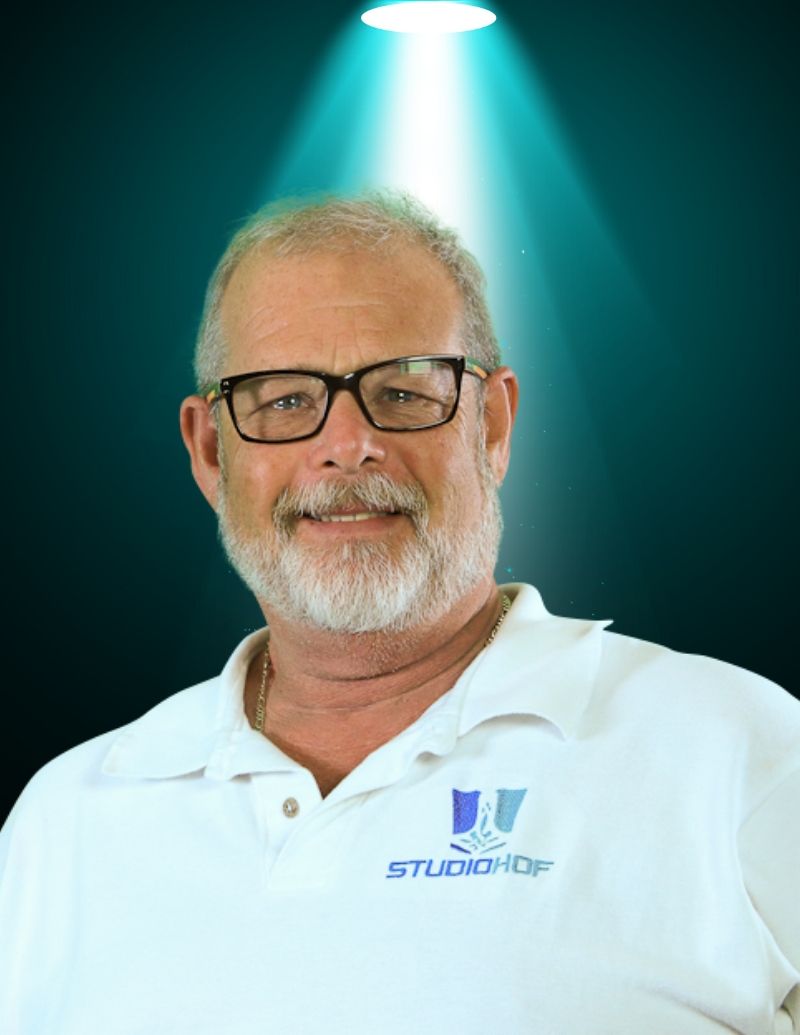 Strategic Clarity demands fixating on the waypoints your business uses to navigate towards unprecedented success.
Strategic Clarity answers:
What Value Will You Create, and for whom?
What Do You Need To Excel At?
What Sales and Distribution Channels Will You Use?
What Marketing Channels Will You Leverage?
What Are Your ROI, Revenue, and Profits?
How Will You Beat Your Competition?
Successful Entrepreneurs forge through the startup battlefield, and emerge unapologetically veracious in the pursuit to "close the loop" ascending to  "the next level".  They have one thing in common.
Strategic Clarity
I've been working with StudioHOF for several years now. Jeff has helped me grow my business in so many ways now that I can't count. From the awesome website that I've received so many complements on to assisting me with social media growth. He's taught me so much regarding this area of today's marketing. I am a very small business and finances are always top priority. I feel Jeff takes this into consideration and gives me the biggest bang for my buck. Thank you Jeff for everything you've done to help me grow my business.
Knowledgeable, results-oriented and exceptional customer service. Would recommend them to anyone who is wanting to drive internet sales.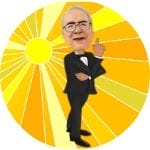 I recently had the pleasure of speaking with Jeff on 2 separate occasions and I must say that I was very impressed. He literally took me to school on the ins/outs of e-commerce and consumer psychology. He thoroughly analyzed my new business and opened up my mind to a whole world of possibilities. He is also one of the most positive people I ever have had the opportunity to come in contact with, which is also a plus. I expect to see great results just from these conversations. Overall, working with Jeff was a very positive experience for me and I recommend him to anyone and everyone! Thank you again!
HOF Strategic is just outstanding!! Our company, Extravaganza Productions, Inc., has been engaging Jeff and his team for over a year to totally recreate our website and branding concepts.and they have elevated our status to a whole new level. They are also VERY responsive to communicating with our team and offer numerous creative suggestions.We would highly recommend HOF Strategic to anyone looking to increase your website ROI.
Our Promise To You
Our promise to our clients is astoundingly simple.  We Will Drive New Clients (or Customers or Patients) to your business.  When we work together, we leverage all we have learned in over 20 years of online marketing, to create a concrete digital marketing strategy for your business.  We believe in clear,  concise, time-proven, actionable processes to new business to our clients.
Our singular focus is your business delivering unambiguous results (more business) to your business through smart digital marketing.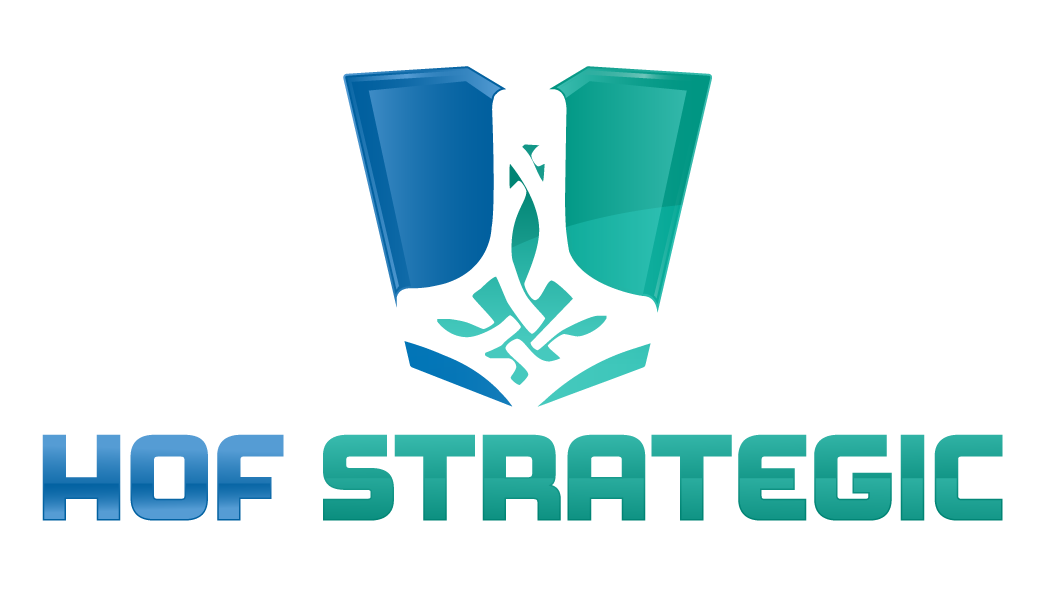 Charge Forward
Digital Marketing Roadmaps To Drive New Clients & Customers
Your business, like every other, depends on new revenue growth to be able to continue to provide services to your clients.   Your Digital Marketing Roadmap, your "Strategic Clarity", should have an unabashedly laser like focus on driving new opportunities to your business.
Take Back Control of your business growth.  Work with our digital marketing "Growth Hackers", leave those cheap non-performing web only strategies in the dirt, just like your competition.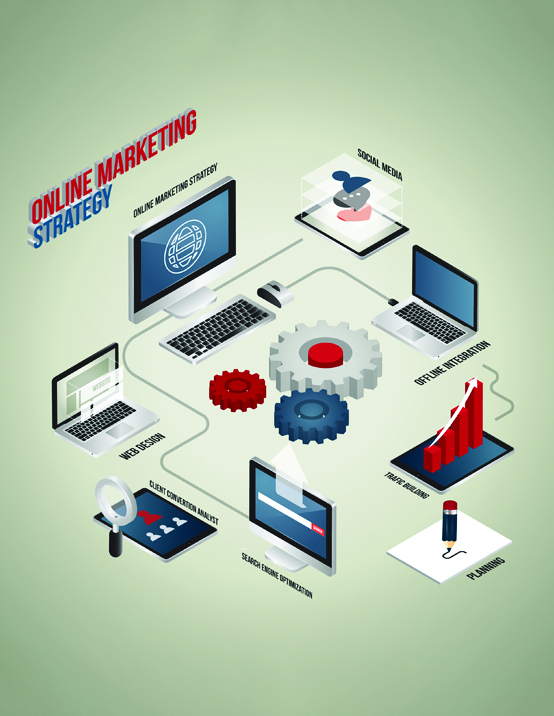 Business Consulting
Market Research
Customer Avatars
High-Performance Web Design
Landing Pages
Funnel Pages
Search Engine Optimization (SEO)
Online Advertising
Reputation Management & Marketing
Social Media Management
Content Development
HOw We work together
…getting from here, to there…
There's a choice.  Be the company hero responsible for the new wave of clients, or shop for a website like a used car.
What, in all your years building your business,  prepared you to purchase Digital Marketing Services?  Likely… NOTHING! But here we are.  If you are like most, here we are, after you have been lied to, and have gone done a blind path more than once.  What makes this experience "different"?
The difference between "just another site" and driving a "new client generating machine" is a Digital Marketing Strategy, grounded in an understanding of both your business and your prospects.   Once that foundation is built, then we begin to apply strategies specific to your business, your budget, and your expectations, to drive new business from online sources.
Strategic Clarity, knowing which levers to pull to turn on new traffic specific for your business, relies on a period of mutual learning.   To the right is a typical A in an incredibly productive client generating website, and another ho-hum brochure site is the vision and the process.   You can put this decision making process on near autopilot for success, because we have fine tuned a process of getting inside the head of your clients, inside the character of your firm, and insight into manipulating Google to bring you traffic.
Plug your firm into the process, and watch a Rainmaker digital strategy emerge that drives new clients, in place of just another pretty but unproductive website. It will be like no other experience you've had working with digital agencies.  We truly have this down pat.
Introduction
Could we work with each other?

Discovery
What makes your business unique?
Digital Strategy Presentation
Present Specific Startup Strategy for initial conversation.

Proposal
Discuss digital marketing investment to launch.

digital marketing campaign kickoff
Collaborate – we'll be working together to drive the new Strategy.
CAMPAIGN DELIVERY
Launch!  Big Bang, or a phased delivery.  Monitor Resuts.
Monitor Results
Monitor results, and adjust strategy as needed.

Test & Perfect
Split test alternative content to evaluate impact on conversion, adjust content as needed to perfect the message and the response.
From Our Founder
Make Your Own Opportunities
Most things are "mystical" until their secrets are uncovered.  Once uncovered, they become obvious.
StudioHOF has been marketing online, since before the world wide web was deployed, at the time using email scrapers to find people with specific interests in newsgroups, and then send them marketing emails…. Yeah, in a way, you can blame us for what today we call SPAM, as we were Beta Testers of MailLoop, the internets first bulk email marketing tool.
When it comes to web, our founder, Jeff Folkersen, wrote the manuals for MacMillan Publishing (Que Education & Training) for Hotdog, another first.  Hotdog was the world's very first graphic editor for this new thing called The World Wide Web.
We've seen a thing or two, and our process is broken down into 20 specific sets.  Our experience is that in most markets, if you deploy these highly structured 20 steps, you are going to be among those that own your market.
Making decisions based on experience and common sense is what makes StudioHOF such a strong contendor in the Digital Marketing Industry.  Putting us to work to promote your brand online, is going to be a win.  Get in touch, it's time to stop playing with the newbies and the wannabes, and get to work with an agency that knows.
Starter Pack
Website Management

Consulting Time

Reputation Management  Marketing

Lite Social Media Posting
Growing Entrepreneur
Everything in the Starter Pack

Banner Advertising

Search Engine Marketing

Broad Social Media Content Creation
Serious Marketers
ConsultingAdvisingBusiness PlanningInvestments